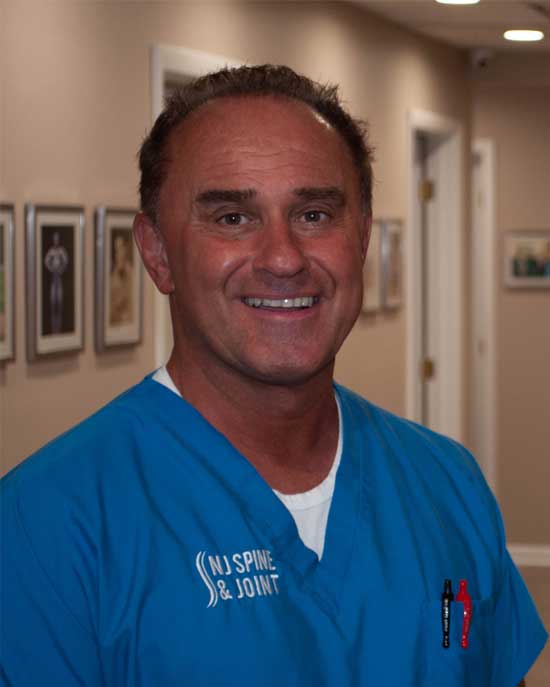 Glenn P. Sorrentino, DC
Clinic Director
An expert in biomechanics of the body, Dr. Sorrentino has pioneered many successful protocols used at NJ Spine & Joint, including integrated treatments employing cold laser therapy, physiotherapy and chiropractic techniques. Certified in Sports Medicine, Dr. Sorrentino has helped thousands of patients suffering from neuromusculoskeletal conditions, including shoulder, knee, hip, back, neck, elbow, ankle and foot injuries. His wealth of experience includes more than 20 years in New York City, where he treated patients from all walks of life, including professional athletes and celebrities. The NJ Spine & Joint Clinic Director enjoys helping the people of Cedar Grove and the surrounding communities, as well as many patients who travel quite a distance for his expertise.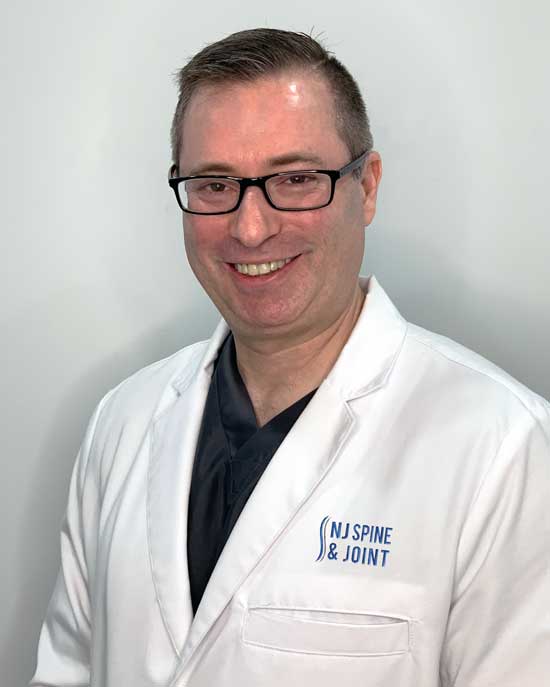 Bradley Bodner, DO
Physical Medicine & Rehabilitation Physician
Dr. Bodner is a Physical Medicine & Rehabilitation Physician (Physiatrist) with extensive experience in musculoskeletal management. He received his medical degree at Des Moines University, College of Osteopathic Medicine and Surgery, and completed a three-year residency in the specialized field of Physiatry at the University of Chicago. With a focus on overall wellness, regenerative therapies and patient rehabilitation, the Doctor of Osteopathic Medicine provides joint injections, PRP therapy, trigger point injections, physical therapy prescriptions and evaluations, and osteopathic manual therapy.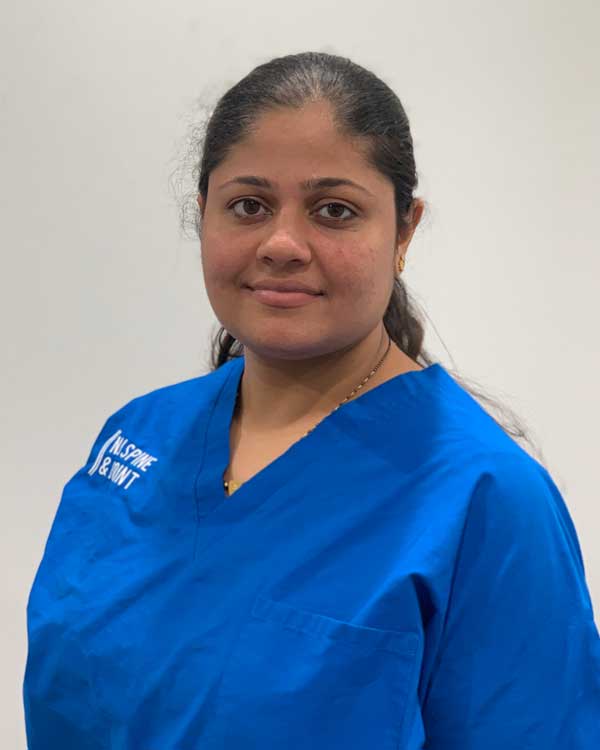 Sahana Boddapati, PT
Physical Therapist
With wide-ranging physical therapy experience, Sahana uses advanced physical therapy techniques to help patients with orthopedic concerns, including joint conditions, tears, strains, sprains and post-surgical rehabilitation, as well as medical conditions such a neuropathy and fibromyalgia. She received a degree in Physical Therapy from Dr. N.T.R. University of Health Sciences in India and is an active member of the American Physical Therapy Association (APTA).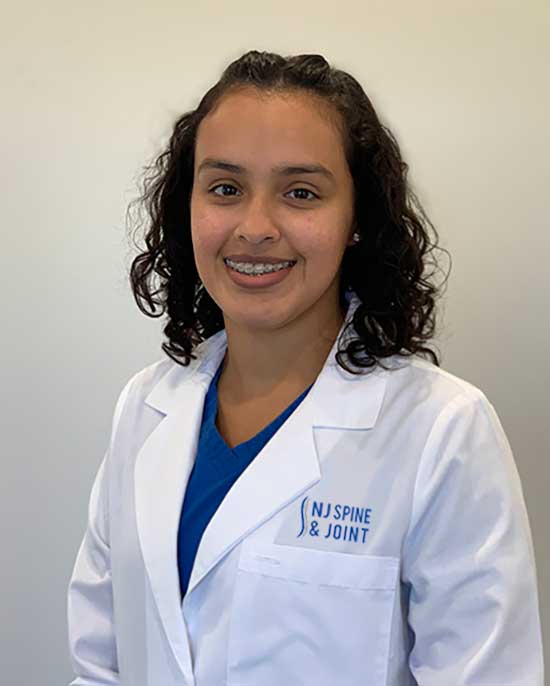 Cindy Alvarez, LMT
Licensed Massage Therapist
A Licensed Massage Therapist, Cindy graduated from Fortis Institute in Wayne, New Jersey. Adept at both medical massage and spa services, Cindy uses skilled massage techniques such as neuromuscular therapy, myofascial release and trigger point therapy as part of a patient's comprehensive treatment plan. Medical massage can be an integral component of a treatment protocol to help relieve pain and relax tight muscles and problem areas while stimulating the healing process of various conditions.