Cold Laser Therapy
The world's most advanced healing technology.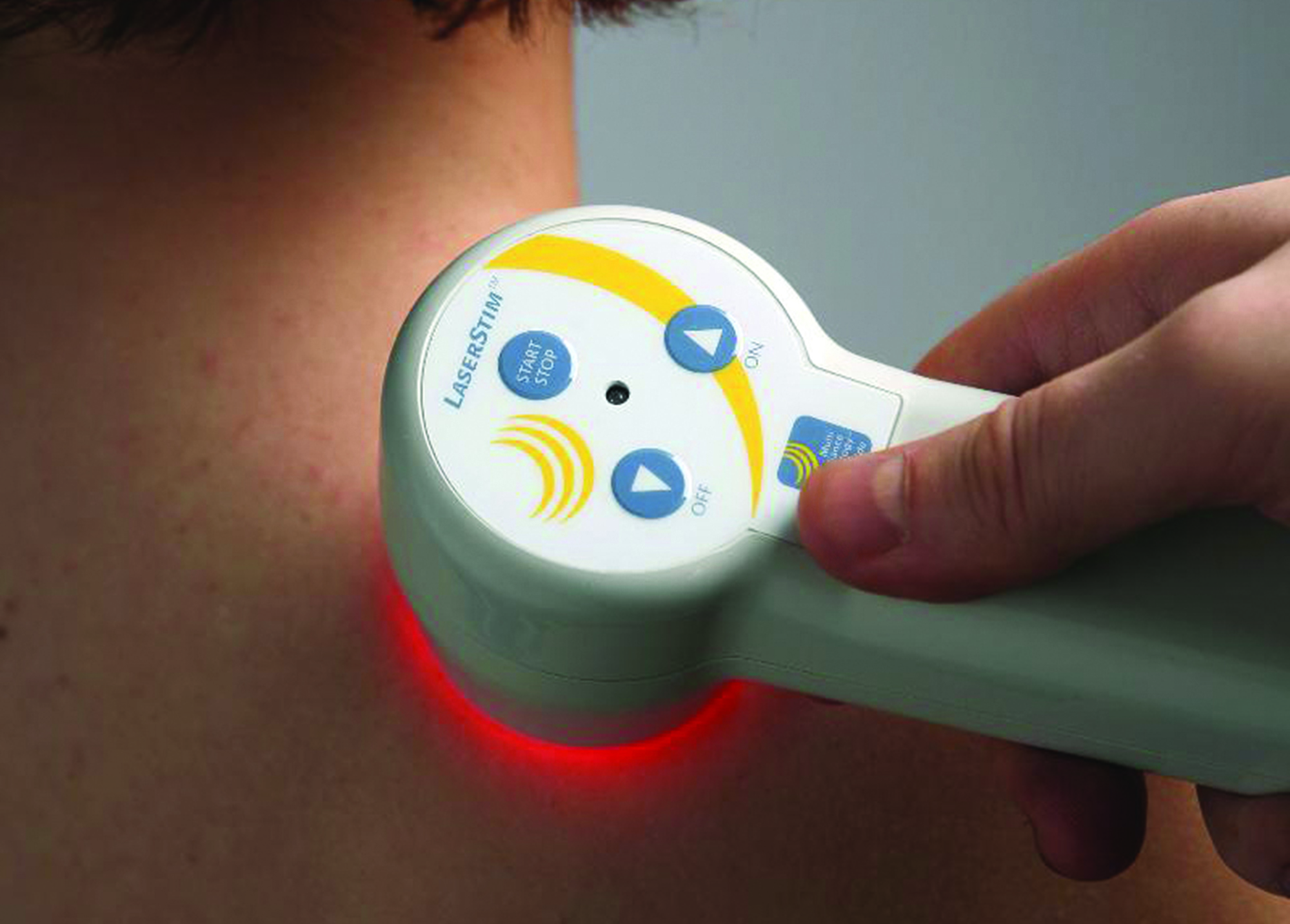 Cold Laser Therapy
Decreases Pain,
Reduces Inflammation,
Accelerates Healing
Our cold laser therapy is the most advanced non-surgical technology available to decrease pain and speed healing. Simple, safe and painless, it generates tremendous results with no side effects. Cold laser therapy is used by collegiate, professional and Olympic athletes and sports teams worldwide.
How Cold Laser Therapy Works
Targeted Light
Cold lasers emit a focused, targeted beam of light photons, allowing transmission into tissue as deep as 4-5 inches. The wavelength and frequency is specified based on the condition.
Super Pulsing
Our cold lasers use Super Pulsing technology to increase the rate of light absorption in the body. Super Pulsing allows energy to penetrate deeper into the body without risk of damage.
Stimulate ATP
Light reaches the mitochondria of each cell, stimulating the production of ATP, the body's only useable energy source. Injured cells and tissues have a decreased ability to produce ATP.
Regenerate & Rebuild
ATP is used by cells, tissues, and organs to detoxify, regenerate, and rebuild themselves, which is why cold laser has a proven ability to magnify the body's natural healing power.
Significant Advantages of Cold Laser Therapy
 Reduces Pain

Increases Cell Growth

Decreases Inflammation
 Stimulates Nerve Function

 Reduces Scar Tissue

 Accelerates Wound Healing
 Increases Metabolic Activity

 Increases Collagen & Elasticity

 Increases Cell Detoxification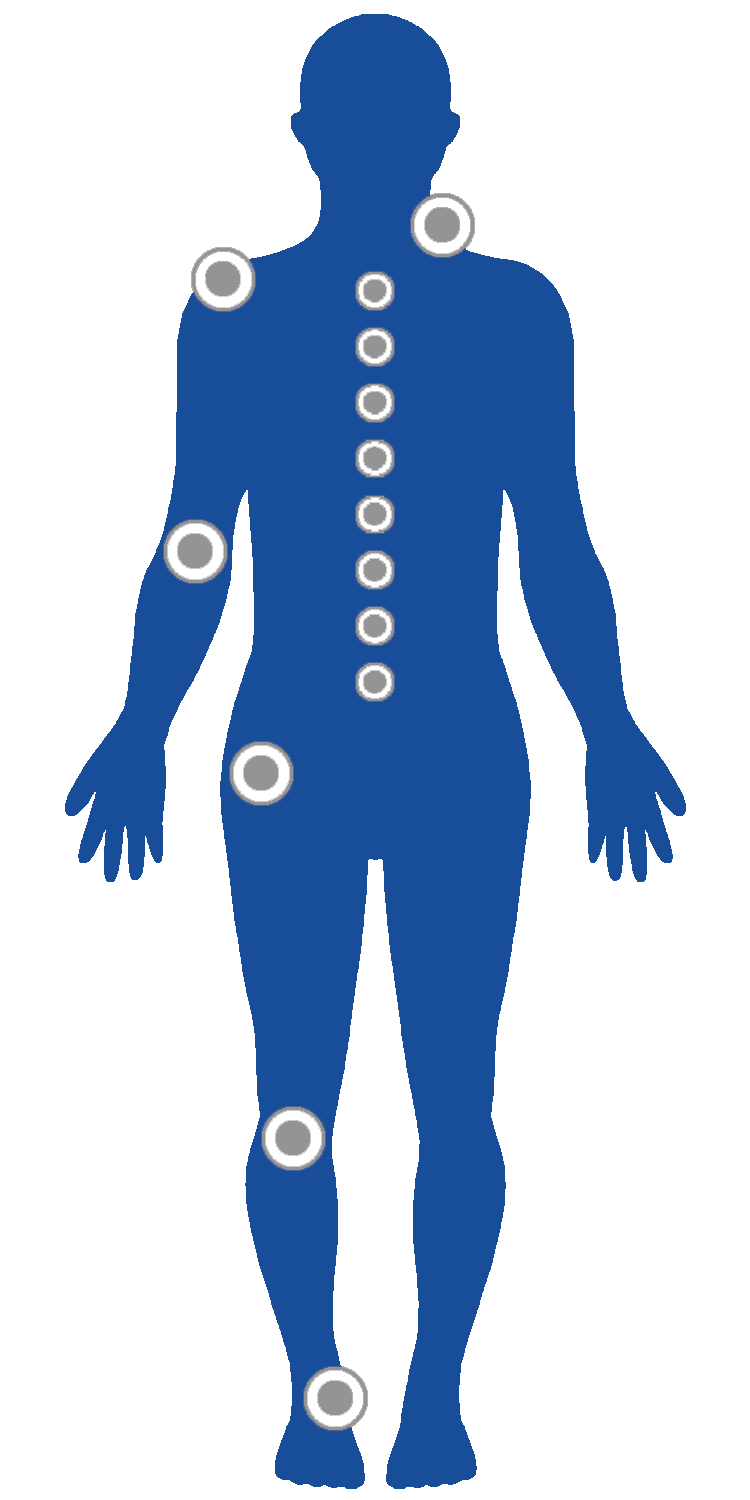 Common Conditions We Treat With Cold Laser
Headaches

Tendonitis

Sciatica

Arthritis

Numbness

Tingling

Spinal Stenosis

Disc Herniation

Muscle Strain

Muscle Spasms

Sports Injuries
Neck Pain

Back Pain

Shoulder Pain

Arm Pain

Elbow Pain

Hip Pain

Leg Pain

Knee Pain

Ankle Pain

Heel Pain

Foot Pain
Cold Laser Therapy & Professional Athletes
The MR4 laser is used by Nick Kenney, Kyle Turner and Jeff Blum of the Kansas City Royals medical team and is an important tool in maintaining and rehabilitating players. Chris Kingsley, head athletic trainer of the Los Angeles Kings (NHL) and athletic trainer for Team USA at the 2016 World Cup of Hockey, uses the MR4 laser as part of the team's daily treatment. Kingsley says that because his organization requires that the best modalities be available to his athletes, the MR4 super pulsed laser is an integral part of the team's daily treatment protocols.
The MR4 laser has become an integral tool in the maintenance and rehabilitation of our players. We have seen positive results for our players for their preparation, performance, and recovery before and during competition. Because of these optimal results, Multi Radiance Medical laser is 'hands down' our go-to modality.
The MR4 provides unparalleled pain relief for acute and chronic conditions, and helps restore mobility and range of motion for faster post-injury recovery.
Cold Laser Therapy By The Numbers
At NJ Spine & Joint
Multi Radiance Laser Emitters
Sessions Performed Per Year*
Years of Cold Laser Experience
Session count is estimated and may vary. For the purpose of this estimation, session is defined as one timed treatment cycle per laser emitter. Many patients receive multiple sessions per visit, either by being treated with multiple cold laser emitters, having multiple body parts treated, or both.
The Science Behind Our
Cold Laser Technology
Cold laser therapy works by sending light into the target area. The light is set to specific frequencies and patterns based upon the nature of the injury and the goal of the treatment. The light enters the cells, and the cells recognize the specific type of light and respond accordingly. Light from cold laser triggers a response in the mitochondria of the cell that sparks the production of ATP, which is the body's only useable energy source. Cells that are damaged have a reduced ability to produce ATP, and as a result have a reduced ability to heal themselves. So by allowing cells to produce plentiful amounts of ATP, the cells can repair and rebuild themselves faster.
Fine-Tuned for Optimal Effect
Precise treatment settings allow us to customize the treatment for you.
The MR4 cold lasers have a vast array of treatment options, allowing us to specify the exact frequencies of light beams being delivered to the target area. Settings can be adjusted to reduce inflammation for acute conditions or to stimulate healing for either recent or long-term injuries.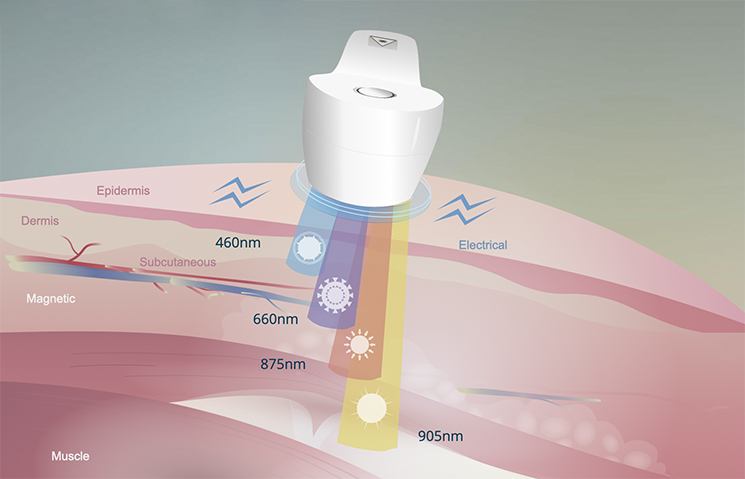 Precisely Locates Damaged Tissue
GPS-like technology shows us exactly where to treat.
The LaserStim™ laser emitter is the first and only FDA-cleared device to combine neuroadaptive electrical stimulation and laser in a single emitter, which allows us to quickly locate and automatically deliver the appropriate energy dose to the injured or damaged areas. This allows for more efficient treatments and faster pain relief.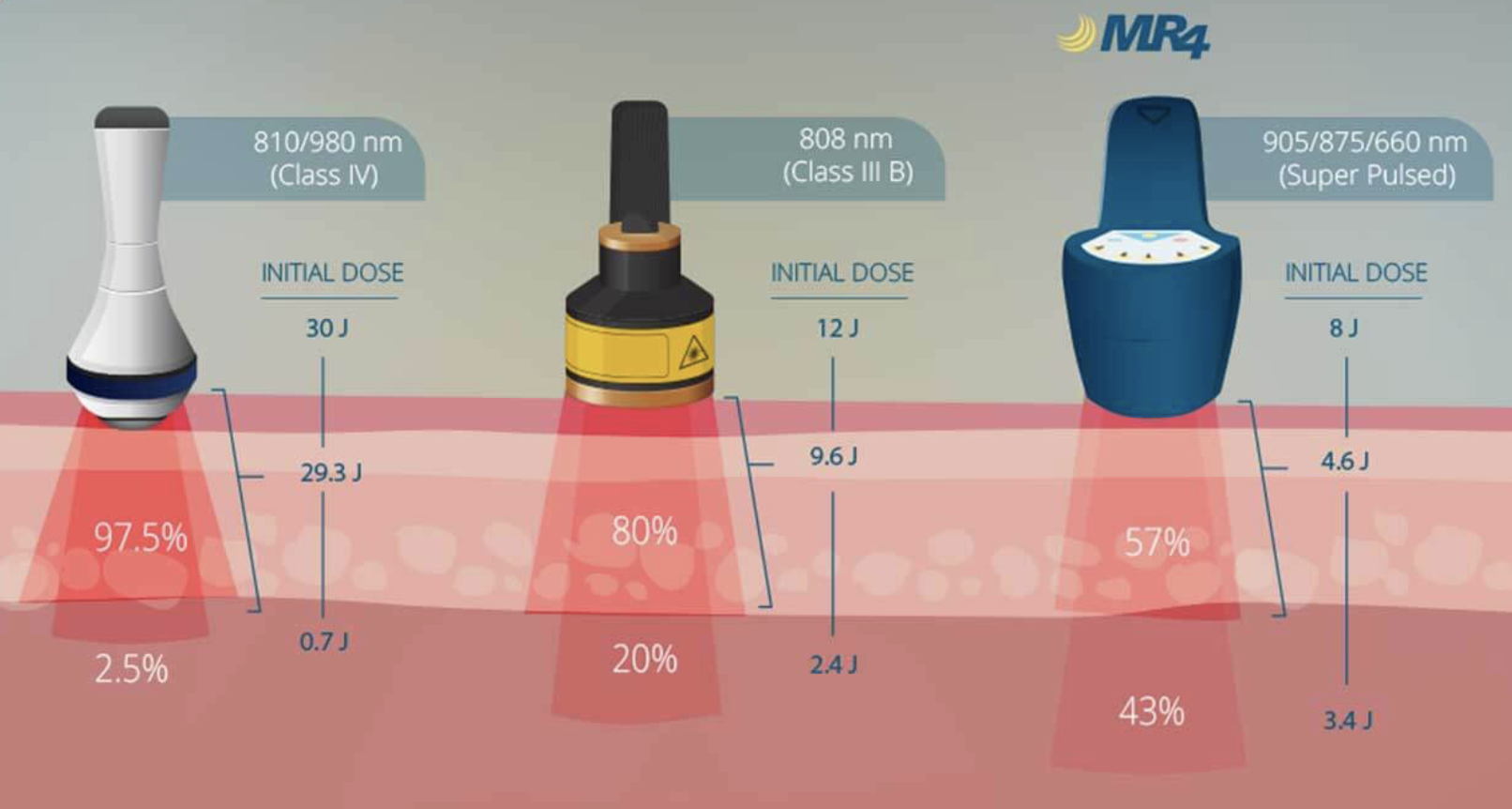 Super Pulsing for Better Absorption
Patented Super Pulsing technology yields superior results.
Not to be confused with the standard pulsing of continuous wave lasers, the Super Pulsing technology of Multi Radiance cold lasers allows for increased depth of light penetration at higher power levels without risk of tissue damage. The super pulsed laser (905nm) produces high powered light in billionth-of-a-second pulses, driving light photons deep into the target tissue and creating a strong pain reduction effect.
In Video: How Our Cold Lasers Work
Cold Laser Therapy Cedar Grove | Low Level Light Therapy Cedar Grove | Photobiomodulation Cedar Grove